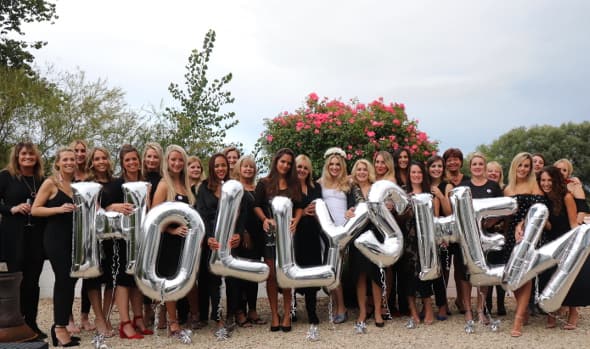 PMHouse024 has had an amazing year in 2018 with full occupancy throughout the year and fantastic reviews about the house and the services provided. Here are just two of the great reviews:
"Stayed for second time and didn't disappoint. Cazz is easy to work with and we had 20 people with room for more…kids loved the pool, teens the SkySports and the adults the riverside setting which is gorgeous, there's even a friendly butcher next door who provided a fantastic barbeque for us. My family's favourite rental from 20+ we've stayed at over the last few years for holiday weekends."
"What a place! I took 21 guys down for a stag celebration and the house had everything we needed. The beds were really comfortable and set up perfectly for our number, the kitchen had all the utensils and equipment needed and there was loads of indoor living space.
We were lucky enough to have great weather so a lot of our time was spent outside in the garden, by the river, with the massive gas bbq cooking our meals! With a massive pool, dart board, pool table, cinema room (for the FA cup final) there was so much to do at the house too. I honestly can't fault the service offered by Cazz, with great communication and recommendations for the area. What was really helpful too was putting away our pre-ordered Tesco shop so we hardly needed to bring anything with us (and the drinks were cold when we arrived!) The damage deposit was also returned within a few days of our stay. Would thoroughly recommend this to any large group and I'm looking forward to coming back for another celebration soon!"
Bookings are coming in fast for 2019 but there are some dates available particularly during the first three months of the year.
The house, which sits on the banks of the River Severn, has an indoor swimming pool plus games and cinema room. There is a "Big Brother" Dorm room which can sleep 10 guests. In-house catering and spa treatments can be booked for your stay.
If you are planning any kind of group celebration such as a hen party or a stag party or a landmark birthday party call Cazz on 07966 443536 to enquire about offers.
See the full details about the house here