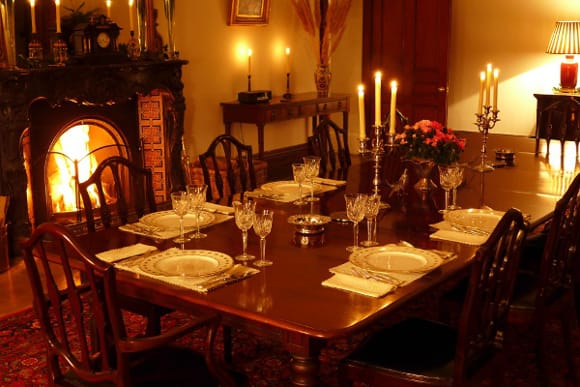 Our property PMHouse014 is still available for booking for a 2015 Christmas and New Year group party, with accommodation for up to 18 guests (including children) the house offers a discrete and private venue in luxurious surroundings.
Driving through the gates of this property is to enter a recaptured world of style and elegance, with magnificent architecture dating back to the 17th century and set in 30 acres of landscaped grounds that are surrounded by breathtaking views of the Cotswold countryside, this house offers guests an idyllic experience with all the traditional country house pursuits and activities on offer.
Choose from a catered stay with the house's own resident chef who will devise your menu to suit your party's requirements, or opt for a more relaxed self-catered event. Whatever you decide to do during your stay here everyone is guaranteed an unforgettable festive stay.