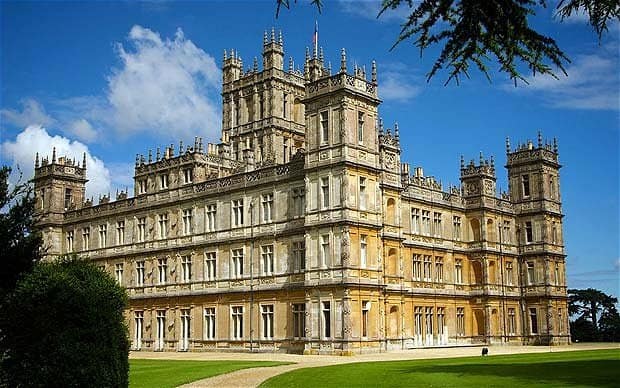 Filming for eight new episodes of Downton Abbey is set to begin at Highclere Castle in February, to be screened in the autumn for UK viewers. But why wait until the autumn when it's possible to visit Highclere Castle and see it for yourself in the early part of this year and during the summer. Tickets for 2013 entry to the Castle will be released for sale in early February.
Party Manors has a fabulous Victorian house which is located just ten minutes drive away from the castle with availability during Highclere's published opening dates. Get together with a group of 12 to 20 people, spend a day at the Castle and then return to the house for a Downton themed party.
If you are unable to get tickets, or just like the idea of a Downton Abbey themed party, we have other fantastic Victorian properties which would be ideal settings for a fantastic weekend spent doing all things Downton!
We've put together some Downton Abbey party ideas here to get you started.
Tickets for Highclere castle can be purchased here.