About this property
Location: Bristol. 8 bedrooms (one ensuite,) 3 bathrooms, sleeps up to 18 guests. This is a fabulous country house located on a southerly escarpment which enjoys panoramic views over the Severn Estuary and Welsh Hills. The property is situated centrally within its sizable grounds of approximately 30 acres of formal gardens, paddocks and pasture. A lovely house to get away from it all to celebrate any occasion with friends and family.
Gallery
---
---
Accommodation…
With three floors, including an annexe, this property offers plenty of accommodation. The reception hall is a large and welcoming space, the kitchen/breakfast room is warm and inviting. There is a drawing room, dining room and a sitting room which leads to a modern, south facing sun room overlooking the rear garden and bluebell wood. Plus a rear lobby and a boot room with a back staircase to the annexe's bedrooms.
From the first floor there are wonderful elevated views, on this floor there are five bedrooms including the annexe and three bathrooms. The master bedroom has a walk-in wardrobe and on the top floor there are two further bedrooms and a shower room.
Bedroom Details:
Ground Floor
Twin room, shared bathroom on first floor
First Floor
Double room, ensuite
Double room, shared bathroom
American King room, shared bathroom
Double room, shared bathroom
Twin room, shared bathroom
Second Floor
Bunk & Single, shared bathroom
Bunk & Single, shared bathroom
Outside, the grounds are large and varying including formal lawns and pasture. Gardens lie to the front and side of the house. Whilst enjoying marvellous views, the secluded position of the house ensures that it is not overlooked and is very private.
---
What's included…
Linen and towels
Utilities
Facilities Include…
Wifi and superfast broadband
Outside…
The house is set in approximately 30 acres of private gardens
Plenty of parking
Restrictions…
No smoking
Services On Request…
We can help you to plan your weekend with help with your shopping, in-house catering, drinks deliveries, food deliveries.
Pricing for PMHouse040
2018
To sleep up to 18 guests
Two night weekend – £2,500
Weekly charge – £4,750
Christmas/New Year
Price on application, please call Cazz on 07966 443 536 for more details.
Please note:
There is a minimum two night stay at weekends – one night can be booked but will be charged for two nights
There is a refundable security deposit of £1,000
Additional cleaning charge of £120

Please call Cazz on 07966 443 536 or use the contact form to confirm availability and pricing.
Contact Us
---
Availability for PMHouse040
January 2022
M
T
W
T
F
S
S
1
2
3
4
5
6
7
8
9
10
11
12
13
14
15
16
17
18
19
20
21
22
23
24
25
26
27
28
29
30
31
February 2022
M
T
W
T
F
S
S
1
2
3
4
5
6
7
8
9
10
11
12
13
14
15
16
17
18
19
20
21
22
23
24
25
26
27
28
March 2022
M
T
W
T
F
S
S
1
2
3
4
5
6
7
8
9
10
11
12
13
14
15
16
17
18
19
20
21
22
23
24
25
26
27
28
29
30
31
April 2022
M
T
W
T
F
S
S
1
2
3
4
5
6
7
8
9
10
11
12
13
14
15
16
17
18
19
20
21
22
23
24
25
26
27
28
29
30
May 2022
M
T
W
T
F
S
S
1
2
3
4
5
6
7
8
9
10
11
12
13
14
15
16
17
18
19
20
21
22
23
24
25
26
27
28
29
30
31
June 2022
M
T
W
T
F
S
S
1
2
3
4
5
6
7
8
9
10
11
12
13
14
15
16
17
18
19
20
21
22
23
24
25
26
27
28
29
30
July 2022
M
T
W
T
F
S
S
1
2
3
4
5
6
7
8
9
10
11
12
13
14
15
16
17
18
19
20
21
22
23
24
25
26
27
28
29
30
31
August 2022
M
T
W
T
F
S
S
1
2
3
4
5
6
7
8
9
10
11
12
13
14
15
16
17
18
19
20
21
22
23
24
25
26
27
28
29
30
31
September 2022
M
T
W
T
F
S
S
1
2
3
4
5
6
7
8
9
10
11
12
13
14
15
16
17
18
19
20
21
22
23
24
25
26
27
28
29
30
October 2022
M
T
W
T
F
S
S
1
2
3
4
5
6
7
8
9
10
11
12
13
14
15
16
17
18
19
20
21
22
23
24
25
26
27
28
29
30
31
November 2022
M
T
W
T
F
S
S
1
2
3
4
5
6
7
8
9
10
11
12
13
14
15
16
17
18
19
20
21
22
23
24
25
26
27
28
29
30
December 2022
M
T
W
T
F
S
S
1
2
3
4
5
6
7
8
9
10
11
12
13
14
15
16
17
18
19
20
21
22
23
24
25
26
27
28
29
30
31
---
Guestbook Reviews
There are currently no reviews for this property
---
Location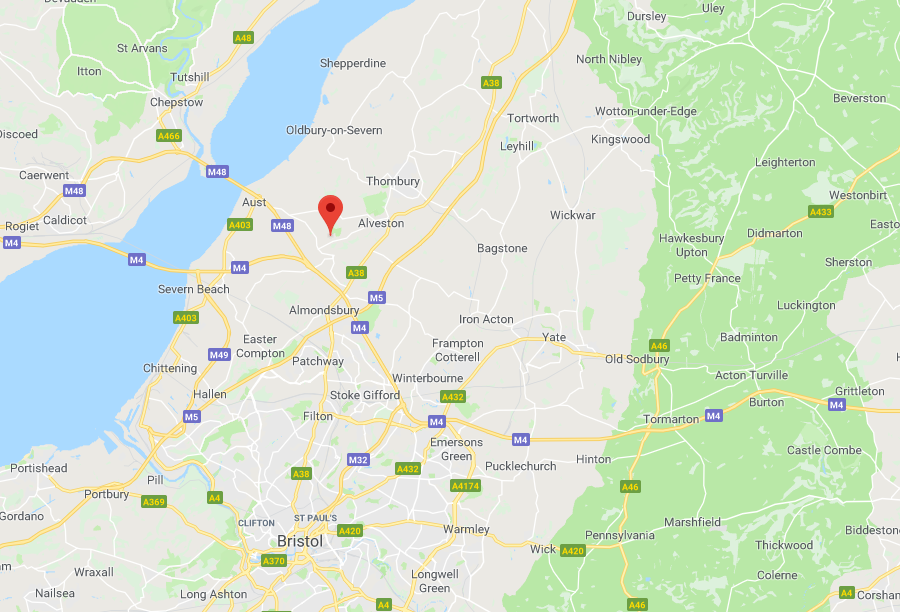 The villages of Old Down, Tockington and Olveston are all within one mile
The market town of Thornbury (approx. 3 miles) provides more local services and two supermarkets
Cribbs Causeway (the largest shopping centre in the southwest) is about 5 miles away
Central Bristol, which offers extensive cultural and recreational facilities, including 3 theatres, is 10 miles away
Close to M4/M5
Bristol Parkway station is approximately 7 miles away
Bristol International Airport is approximately 22 miles away