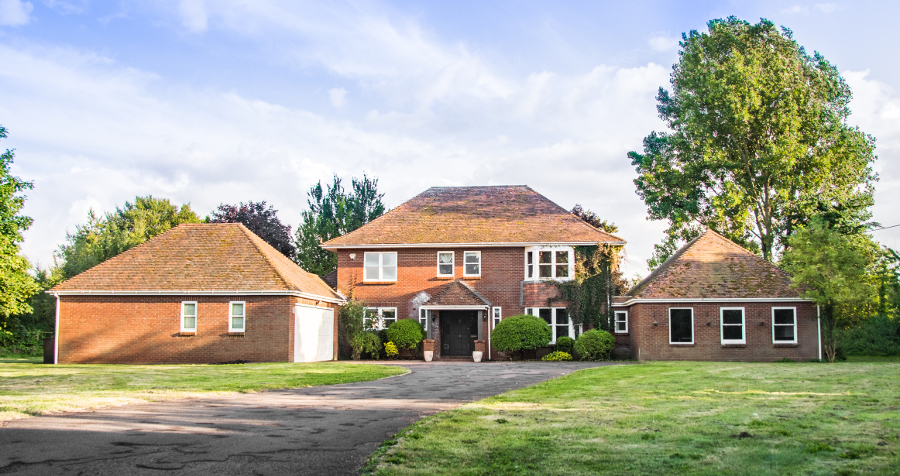 About this property
Location: Nr Poole and Bournemouth. 6 bedrooms – 2 ensuite, 1 shower room with toilet, 1 family bathroom, sleeps 26 guests. This Party House is ideal for Stag and Hen Parties or large family gatherings and the whole accommodation is flexible to suit most party needs. It is also available for wedding receptions, family functions, corporate training and entertaining, weekend and weekly breaks.
A substantial six bedroom holiday home set in its own large grounds, the property offers spacious accommodation inside and outside, with excellent facilities. A long drive gives parking for many cars and the garden offers a BBQ patio area with plenty of seating. Inside the property, there is a wooden cabin sauna for six people, a snooker room with a full size table and a separate sports room with a full size pool table and a darts board.
Gallery
---
---
Accommodation…
This property definitely has the WOW factor for its endless facilities and spacious accommodation, making the house an ideal solution for large groups wanting to enjoy the flexibility of a group booking in a private property.
The huge sun lounge can be used for dining inside, whilst the party can spread into the lounge, the inner dining area, kitchen, snooker room and games room. Both the sun lounge and main lounge have sliding doors that open into the rear garden to extend your space.
Downstairs there are two bedrooms, each with three single beds and these are supported with a walk-in shower room and a toilet. There is also the sauna cabin next to the bedrooms.
Upstairs, around the winding gallery staircase there is a spacious landing with four further bedrooms, two with en-suite bathrooms, and the other two bedrooms share the third bathroom.
The property is just in the countryside, so it is private and peaceful with plenty of space. To get your group into Poole and Bournemouth, we can offer to arrange a mini-bus hire with your own chauffeur for the weekend, so you can save your licences and travel the area, anytime during the day or night.
Situated near the famous Poole and Bournemouth blue flagged beaches for the daytime and the vibrant town centers for the afternoon and then the exhilarating night life. You also have the New Forest to explore or head for the Purbeck hills and the Jurassic coastline…this area really does have something for everyone in your group.
---
All Rooms Are Supplied With…
Linen and bath towels
Restrictions…
Pets are negotiable
No Smoking
Services On Request…
We can help you to plan your weekend with help with your shopping, supply a BBQ and Breakfast Chef, or arrange some group activities, for example:
Jetski safari
Paddle boards
Jet packs
Rib rides
Yacht charter
Motorboat charter
Evening night club entry
In-house catering, drinks deliveries, food deliveries, BBQ chef
Facilities Include…
Games Room
Sauna
Microwave, Dishwasher
Washing Machine, Tumble Dryer
Broadband
BBQ, Garden Furniture
Plenty of private car parking spaces
Pricing for PMHouse027
To sleep 26 Guests
April, May, June, July, August and December
£2,900 for a two night stay
January, February, March, September, October and November
£2,400 for a two night stay
Additional Information
Please note:
£500 refundable damage deposit is required.
There is a minimum two night stay – one night can be booked but will be charged for two nights.
Please call Cazz on 07966 443 536 or use the contact form to confirm availability and pricing.
Contact Us
Availability for PMHouse027
January 2018
M
T
W
T
F
S
S
1
2
3
4
5
6
7
8
9
10
11
12
13
14
15
16
17
18
19
20
21
22
23
24
25
26
27
28
29
30
31
February 2018
M
T
W
T
F
S
S
1
2
3
4
5
6
7
8
9
10
11
12
13
14
15
16
17
18
19
20
21
22
23
24
25
26
27
28
March 2018
M
T
W
T
F
S
S
1
2
3
4
5
6
7
8
9
10
11
12
13
14
15
16
17
18
19
20
21
22
23
24
25
26
27
28
29
30
31
April 2018
M
T
W
T
F
S
S
1
2
3
4
5
6
7
8
9
10
11
12
13
14
15
16
17
18
19
20
21
22
23
24
25
26
27
28
29
30
May 2018
M
T
W
T
F
S
S
1
2
3
4
5
6
7
8
9
10
11
12
13
14
15
16
17
18
19
20
21
22
23
24
25
26
27
28
29
30
31
June 2018
M
T
W
T
F
S
S
1
2
3
4
5
6
7
8
9
10
11
12
13
14
15
16
17
18
19
20
21
22
23
24
25
26
27
28
29
30
July 2018
M
T
W
T
F
S
S
1
2
3
4
5
6
7
8
9
10
11
12
13
14
15
16
17
18
19
20
21
22
23
24
25
26
27
28
29
30
31
August 2018
M
T
W
T
F
S
S
1
2
3
4
5
6
7
8
9
10
11
12
13
14
15
16
17
18
19
20
21
22
23
24
25
26
27
28
29
30
31
September 2018
M
T
W
T
F
S
S
1
2
3
4
5
6
7
8
9
10
11
12
13
14
15
16
17
18
19
20
21
22
23
24
25
26
27
28
29
30
October 2018
M
T
W
T
F
S
S
1
2
3
4
5
6
7
8
9
10
11
12
13
14
15
16
17
18
19
20
21
22
23
24
25
26
27
28
29
30
31
November 2018
M
T
W
T
F
S
S
1
2
3
4
5
6
7
8
9
10
11
12
13
14
15
16
17
18
19
20
21
22
23
24
25
26
27
28
29
30
December 2018
M
T
W
T
F
S
S
1
2
3
4
5
6
7
8
9
10
11
12
13
14
15
16
17
18
19
20
21
22
23
24
25
26
27
28
29
30
31
Guestbook Reviews
There are currently no reviews for this property
Location